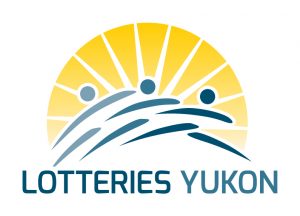 We are excited to announce we have digitized the Lotteries Yukon Travel Assistance Plan application process.  From this point forward you can fill and submit the application directly from our webpage.
In addition we have implemented new application cut-off dates which can be found below.  While these new application cut-off dates will require you to plan ahead, it allows us to file the applications with Lotteries Yukon on time to ensure you can get your travel assistance benefit.  Any applications for events/travel prior to the first "application cut-off" grouping, the current processing time is still in place (that is the application must be received 60 days prior to travel).
A link to the new application form can be found on our homepage, or by browsing to: http://athleticsyukon.ca/lotteries-yukon-travel-assistance-program-application/
Details of the program are described below.
---
PROGRAM DETAILS
Lotteries Yukon will provide 50% of travel costs up to a maximum of a $200.00 reimbursement in travel funding per person (athletes and coaches) per year (April 1 – March 31).  Events can be in or outside of the Yukon and the travel may be by ground or by air.
If traveling by air, in addition to the $200 maximum benefit, non-Whitehorse Yukon travelers may qualify for mileage ($0.25/km) from their community to Whitehorse return.
ELIGIBILITY
You must be a member of Athletics Yukon to qualify for the funding (the Athletics Yukon membership year runs from January 1 – December 31st. To find out more on becoming a member click here )
To qualify for the maximum benefit your travel costs will need to be over $400.
Food and beverage expenses are ineligible to claim and will not count towards travel costs.
No double dipping:  Any Yukon or national championships/events that you can receive funding from another sports body (e.g. Sports Yukon) are ineligible for this travel benefit (e.g. Arctic Winter Games, Canada Games, North American Indigenous Games, Senior Games and Western Canada Summer Games).
IMPORTANT DATES
Lotteries Yukon requires us to submit all applications for an event a full 30 days prior to the start date of travel.  Additionally all applications to any particular event must be submitted at the same time.  As such Athletics Yukon has implemented the following important cut-off dates for applications.  This allows us to process all applications and file them with Lotteries Yukon according to their policies.
| | |
| --- | --- |
| Event Date/Start date of travel | Last day to submit application |
| Apr / May 2019 | Feb 15, 2019 |
| Jun / Jul 2019 | Apr 15, 2019 |
| Aug / Sep 2019 | Jun 15, 2019 |
| Oct / Nov 2019 | Aug 15, 2019 |
| Dec 2019 / Jan 2020 | Oct 15, 2019 |
| Feb / Mar 2020 | Dec 15, 2019 |
For example, if you are traveling to an event on November 15th, you must submit your application no later than August 15th.