Our Virtual 5 Km and 10 Km championship will take place on Aug 28th.  You can run your best 5 or 10 km anytime on this day.  For anyone who posts their run on Strava there will be a random draw for some prizes! (remember to be part of the Athletics Yukon Club on Strava and post the run as public so we can see it!)
If you have not done so already, the COVID-19 waiver needs to be signed.
If you are a non-AY member this can be done on our website here
If you are an AY member you would have done this as part of your membership though Trackie when signing up.
—
The 5km is on the Millennium Trail.  Start and End at the zipper line in Rotary park: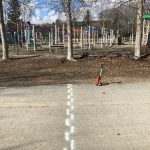 This is a Strava virtual event to ensure we can practice Social Distancing. Strava link
—
The 10km route starts at the visitor information center and runs along the Millennium Trail until Robert Service Camp Ground.  At this time it come onto the shoulder of the Robert Service Way, cuts though the small trail beside Yukon Energy and runs up the Miles Canyon Road.  Turn around is marked with a big blue 5 in the middle of the road.   Route details on Strava.
This is a Strava virtual event to ensure we can practice Social Distancing. Strava  link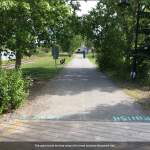 Need a bit of help with Strava?  Follow this link for some helpful tips